GURMEET BATRA
Our skilled make-up artists will create a gorgeous sophisticated look that makes eyes look bigger. The treatment gives your eyes a lift & creates a beautiful doe eyed look.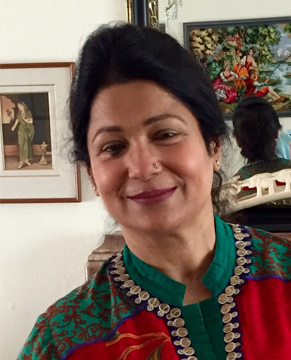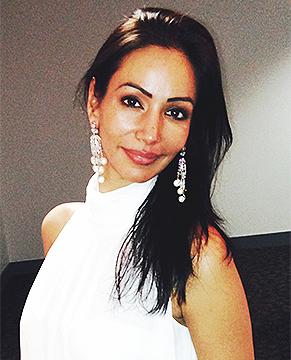 SIMRAN KAUR
This treatment is perfect for that seductive flirty special occasion.
Here At Savarnas, We Strive To Make You Look & Feel Your Best! We Are Firmly Anchored To The Mission Of Being Close To Mother Nature .Our Services Threading, Skincare, Henna & Our Natural Skin Care Line Known As 'Savarnas Mantra' Are A Testament To That.
Our Revolutionary Skin Care Line "Savarnas Mantra" Takes You To A New Level. We Have Blended The Best Of What Mother Nature Has To Offer Along With The Most Revolutionary Advances In Skincare Science And Technology. Our Products Speak For Themselves. The Ingredients' Are High Quality Naturally Derived Botanicals And Never Tested On Animals. Our Products Not Only Meet Your Expectations, But Exceed Them.
Chances Are, That You Are A Customer That's Constantly In Search For A Better Quality Of Life, And We Are A Company That's On A Never Ending Quest To Ensure JUST That. As A Result, You Are Interested In Our Services And What We Have To Offer. Unlike Some Of The Other Corporate Mega-Giants That Are Only Interested In One Thing; Your Money.
Having Gone To Every Corner Of The Earth In Search Of The Finest Skin Care Ingredients' Our Planet Has To Offer, We Bring You Products That Are Just As Unique And Groundbreaking As The Individuals That Use Them. Click Here To Visit Us At Any Of Our Stores Or Email Us Today! We'll Do Anything And Everything In Our Power To Make You Look & Feel Your Best!
Simran Kaur Is The Chief Creative Officer Of The Beauty Phenomenon Known As Savarna. She Is A Celebrated Master In The Art Of Threading, An Expert In Henna Designing & An Acclaimed Skin Care Specialist. Simran Has Experienced Rich Exposure In Diverse International Environments In India, Europe, Central America And USA. Passionate & Dedicated, Simran Has Successfully Navigated Cultural Barriers While Remaining Firmly Anchored To Her Traditions And Beliefs.
Gurmeet Batra Is Our President. A Qualified And Licensed Skin Care Specialist, She Has A Wealth Of Experience Covering Diverse Businesses & She Excels In Organization Development.
So Come And Try Our Products And Services. Something Magical Will Surely Happen. We Guarantee It!
Savarnas Mantra- Is The Always Natural, Always Pure!